Tandem's Latest Breakthroughs
Aug 04, 2023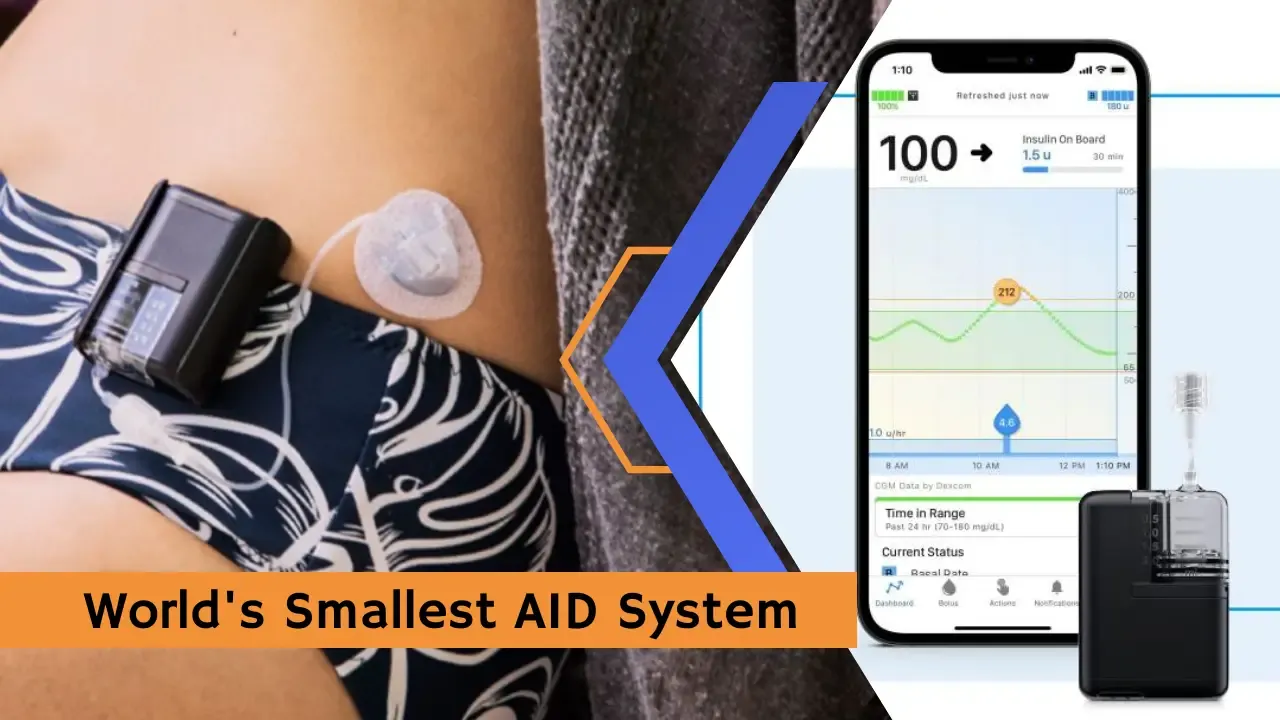 In this blog, we will bring you up to speed on all the latest developments related to Tandem.
One of the most thrilling updates is that the FDA has granted approval for the Tandem Mobi insulin pump on July 11th.
Additionally, Tandem has made several other announcements at ADA2023 and their recent investor call (August 3rd):
1. The integration of Dexcom G7 and FreeStyle Libre2 into Tandem Control-IQ is expected to roll out in the coming fall.
2. Tandem Source, their cutting-edge data platform, has been successfully launched in a select number of clinics.
3. They have unveiled new visuals of their hardware pipeline, showcasing the exciting developments they have in store.
4. More insights have been shared about the future of the Control-IQ algorithm, promising further advancements in diabetes management.
Stay tuned for more updates on all things Tandem!
---
1. Tandem Mobi pump approved by the FDA
"Tandem Mobi is the world's smallest durable automated insulin delivery system. Redefining durable pump miniaturization, Mobi is leading the way in creating a whole new category of devices for insulin therapy. I am particularly proud of this clearance as it's our first expansion to our family of pump hardware offerings and as an opportunity to bring the benefits of our technologies to a segment of people living with diabetes who otherwise would not likely choose to adopt pump therapy." - John Sheridan, CEO Tandem Diabetes, 2Q23 Investor Call August 3rd
Tandem Diabetes has achieved a significant milestone with the FDA approval of their latest insulin pump, the Tandem Mobi, for individuals aged 6 and above who have diabetes.
The pump features a compact 12.7 cm (5-inch) tube, and is designed to be positioned close to the infusion site.
In contrast to patch pumps, the Mobi pump is not meant to be directly attached to your body.
Instead, Tandem provides the option of using a sleeve and belt clip for carrying and positioning the pump conveniently.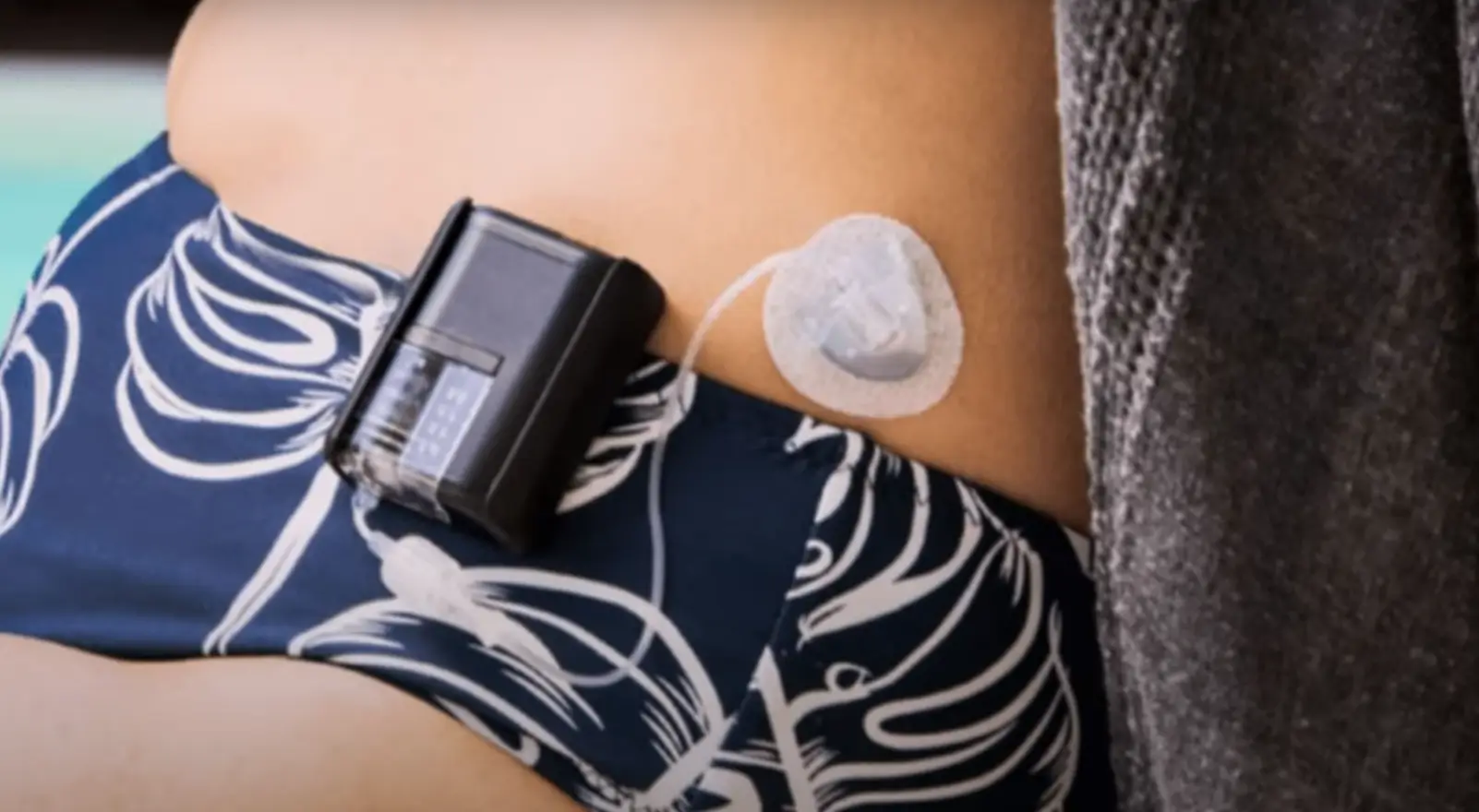 Excitingly, the Mobi pump will be fully controllable through an iOS app, with Android compatibility to follow later.
All data collected will automatically sync to Tandem Source, the company's updated data platform.
The pump incorporates the advanced Control-IQ algorithm directly within it, providing users with a closed-loop experience.
Moreover, it is designed to be compatible with both Dexcom G6 and Dexcom G7 in the future.
Additionally, the Mobi pump is less than half the size of the t:slim X2 pump,
with a single on-pump button,
a 200-unit insulin cartridge,
inductive charging,
and wireless remote software updates through compatible smartphones.
Additionally, Tandem has made enhancements to the fill process, making it easier, and has improved the pump's water resistance, adding to its durability.
The Mobi pump is set to have a limited release in the US starting from late 2023, followed by full availability across the US in early 2024.
While the initial launch targets the US market, Tandem's commitment to global accessibility suggests that a release in Europe is highly probable in the future.
This groundbreaking insulin pump promises to be a game-changer for diabetes management for individuals of various age groups.
---
2. Tandem's Control-IQ to Integrate Dexcom G7 and FreeStyle Libre 2
"t:slim X2 integrations with Dexcom G7 and Freestyle Libre 2 sensors are on track for a scaled launch. Beginning in the United States this fall, we anticipate that t:slim X2 will be the first FDA cleared pump that will offer a user options in CGM sensor integrations. Choice of more than one CGM is not only a differentiator, it's the true realization of interoperability and empowers users to make the best sensor decision for their needs and preferences. We want our customers to have the benefits of the latest CGM technologies and being first to market with these new CGMs." - John Sheridan, CEO Tandem Diabetes, 2Q23 Investor Call August 3rd
At ADA2023, it was witnessed that some of Tandem's team members were already using Dexcom G7 and FreeStyle Libre2 with Control-IQ.
And at the latest investor call, Tandem reinforced their plans on integrating the Dexcom G7 and FreeStyle Libre 2 with the Tandem t:slim X2 pump this fall.
"We are planning for Dexcom G7 integration to be broadly available in the first part of Q4 and Freestyle Libre 2 integration to be broadly available in the middle of Q4. These will be followed by international launches with Dexcom G7 and Freestyle Libre 3. The pump software updates for these integrations will be offered to all in warranty customers for no charge and can be completed from a personal computer." - John Sheridan, Tandem investor call, August 3rd
We are eagerly looking forward to these new integrations and the enhanced possibilities they will bring for diabetes management!
---
3.
Tandem Source has launched in a handful of clinics
"Tandem Source will be very helpful from the physician perspective and the efficiency it can create in their practices but also internally and how we can offer patients something that's more like a retail experience as opposed to a lot of the today with the required human interactions." - John Sheridan, CEO Tandem Diabetes, 2Q23 Investor Call August 3rd
Tandem has commenced a limited launch of its latest data management platform, Tandem Source, currently available in select clinics.
The company plans to expand its reach to all clinics over the next two to three months.
Tandem Source is the successor to the t:connect platform, which is currently not yet accessible in Europe.
A significant update in Tandem Source is the capability for remote data uploading, reducing the time spent at the clinic for data transfer to and from the platform.
Looking ahead, Tandem envisions playing an active role in real-time monitoring, allowing for prompt interventions and device troubleshooting.
They also plan to utilize Source to create predictive engagement tools for seamless customer experiences using rich data models.
In the long term, Tandem aims to use its data for risk management, potentially developing population management tools, and supporting value-based payment plans.
This exciting development marks Tandem's dedication to advancing diabetes care through innovative data solutions.
---
4. New visuals of the hardware pipeline
"Turning to our pipeline beyond these near term offerings, we are continuing development work for our hardware portfolio, which includes the t:slim X3, an extended wear infusion set, a tubeless cartridge and infusion site feature for Mobi, and Sigi, our durable patch pump." - John Sheridan, CEO Tandem Diabetes, 2Q23 Investor Call August 3rd
In the slides of the recent investor call, you can see new visuals of the hardware updates that Tandem has in their pipeline.
In the coming months and years, we can expect exciting developments, including:
The Steadiset infusion set with a 7-day wear time.
An update to the t:slim X3 featuring improved Bluetooth connectivity and extended battery life.
A tubeless version of the Mobi pump (previously called Mobi:tubeless), offering the convenience of sticking the Mobi pump directly to your body, on a pump base with an integrated infusion set.
The Sigi pump, set to launch with a 7-day infusion set.
Exciting developments are on the horizon from Tandem, catering to diverse preferences and needs in diabetes management.
Stay tuned for more updates!
---
4. The future of the Control-IQ algorithm
The future of the Control-IQ algorithm holds exciting improvements to enhance user experience.
Tandem aims to introduce automated settings, at-a-glance management, and reduced carb counting through future algorithm updates.
Additionally, they are working on a next-gen AID system that will make meal announcements and bolusing optional, providing even more flexibility to users.
Tandem is also exploring potential collaborations with academic partners to develop advanced algorithms.
A study with Control-IQ 1.5 or Higher IQ, completed in June 2023, aims to expand the system's usability to a broader cross-section of people with diabetes, including those with larger body mass and young children, by accommodating higher total daily insulin doses. The update is expected in 2024.
Furthermore, Tandem is diligently studying Control IQ 2.0, which focuses on more aggressive and simpler bolusing.
The potential integration of UVA's RocketAP's fully closed-loop control algorithm into Control-IQ opens exciting possibilities for future developments.
With their dedication to advancing diabetes management technology, Tandem promises even more exciting advancements on the horizon.
---
In conclusion, Tandem Diabetes has truly demonstrated its commitment to advancing diabetes management with groundbreaking innovations.
The recent FDA approval for the Tandem Mobi insulin pump, along with the planned integrations of Dexcom G7 and FreeStyle Libre 2 in the Control IQ system, showcase the company's dedication to providing users with more choices and improved capabilities.
Furthermore, the hardware updates in the pipeline, including the t:slim X3, Steadiset infusion set, tubeless Mobi pump, and Sigi patch pump, promise even more options for users seeking personalized and efficient diabetes care.
As we look to the future, Tandem Diabetes continues to be at the forefront of transformative technologies, empowering individuals to live healthier and more manageable lives with diabetes.
Are you interested in exploring more closed-loop systems for diabetes management? Check out our comprehensive overview of the 10 best closed-loop systems currently available in the market. Discover the possibilities and find the perfect fit for your needs. Click HERE to download the overview.
Remember, your journey to better diabetes management starts with staying informed and making informed choices.
Together, let's embrace the advancements and make strides towards a brighter and healthier future.
Kind regards,